Thank you for supporting Jasmine Cain and Joining her Patreon Members. This also gives you benefits here as well but takes a few steps
If you come across one of these pages (see below) or if a shop category has no products, it means it is a protected page.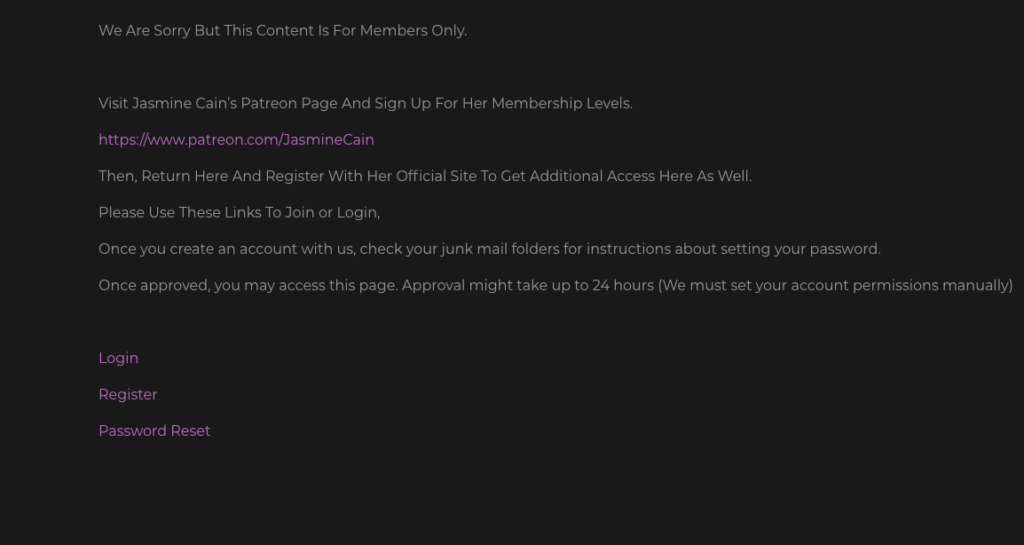 Click on one of the links or use these:
Register
Fill This Out. Please tick the box YES that you area Patreon Member. This Will Speed Up Approvals.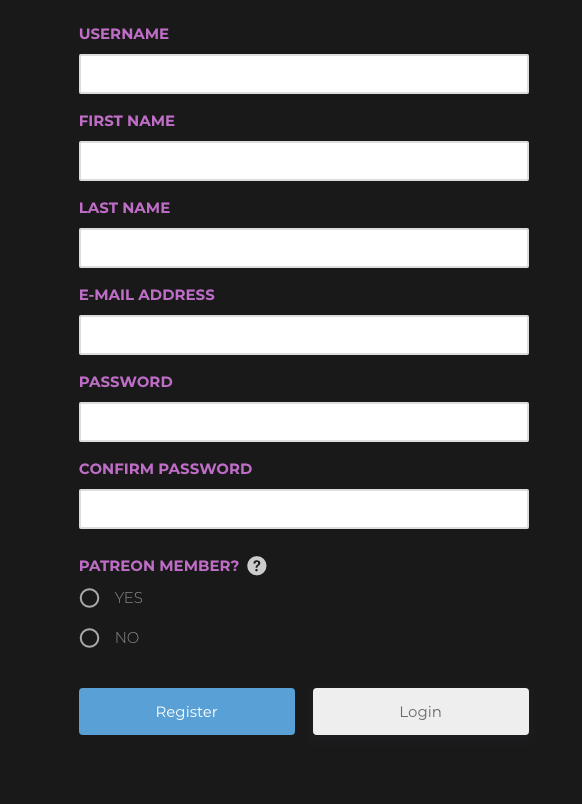 Check Your Junk Mail!
Due To WordPress and our hosting, your emails will arrive as junk, or spam. Please go to your folder to find your registration.
Login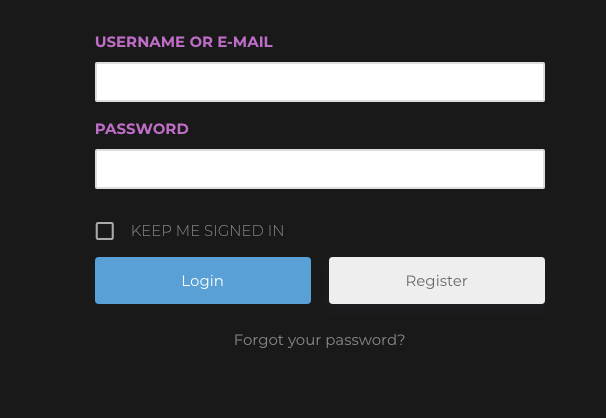 Use you new Account To Log In. Tick the keep me signed in if you are on your personal device.
Reset Password (New Users And Often)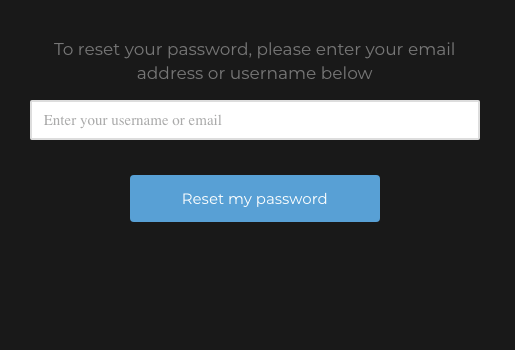 You will arrive at your Profile Page
You can edit your name and information. As you like. Pick a new nickname.
You have already Registered On The Site And See One Of These.
You will need to have a Patreon Membership Tier equal to or greater than the $ amount shown.

Grant Access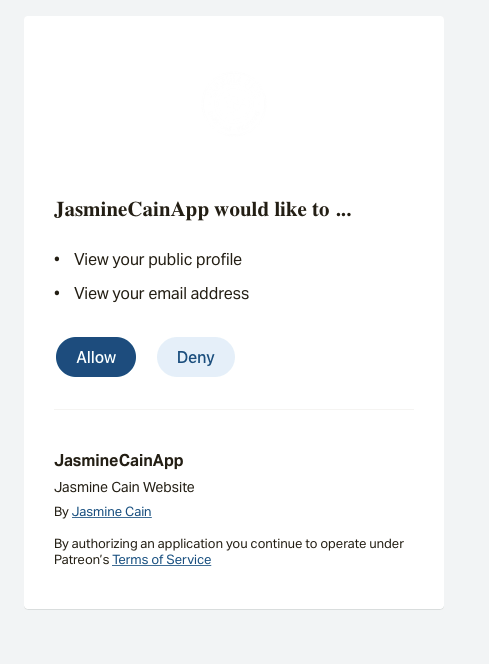 You should now see all the products hidden before.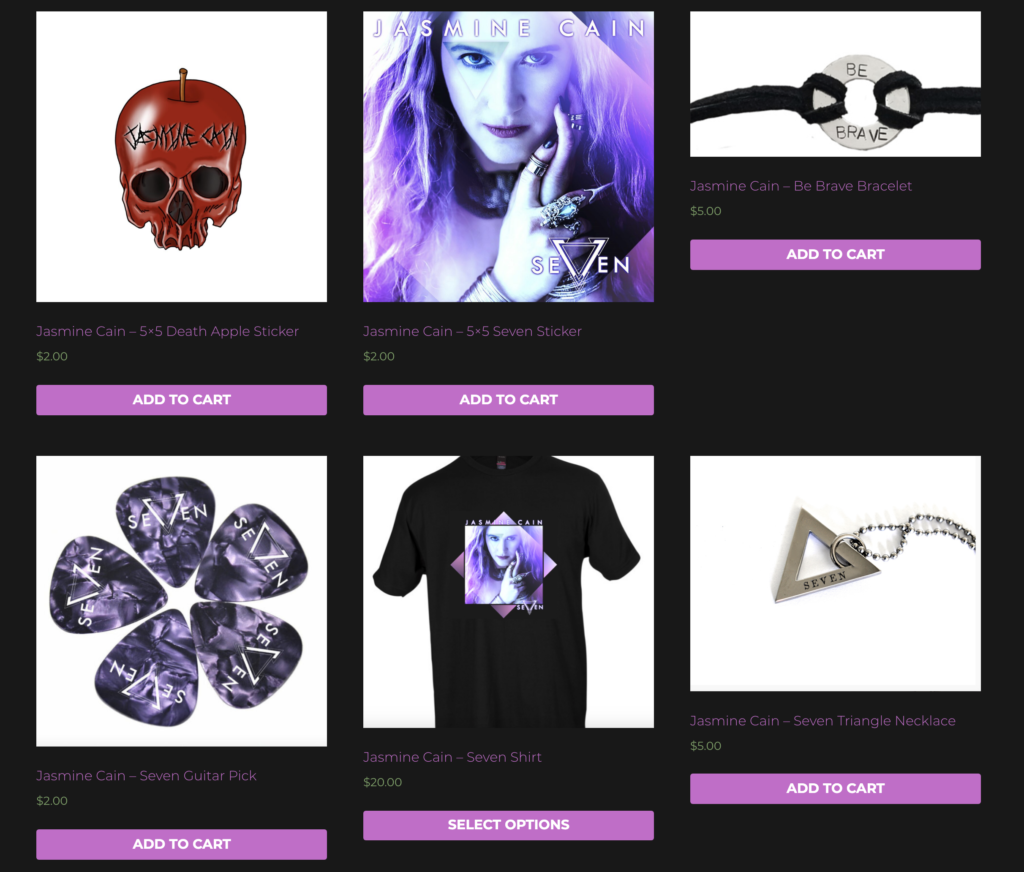 Thank You For Being A Part Of The Jasmine Cain Team!
Any Questions?
Please contact us, and someone Will Help you.